Enrollment is currently closed. E-mail

[email protected]

for future classes.
Live, Virtual 6 Week Class
Join us for this NEW and dynamic online class! Learn how to let go of stress and trauma from your body through fun and invigorating Latin movements.
Starts 3.23.23.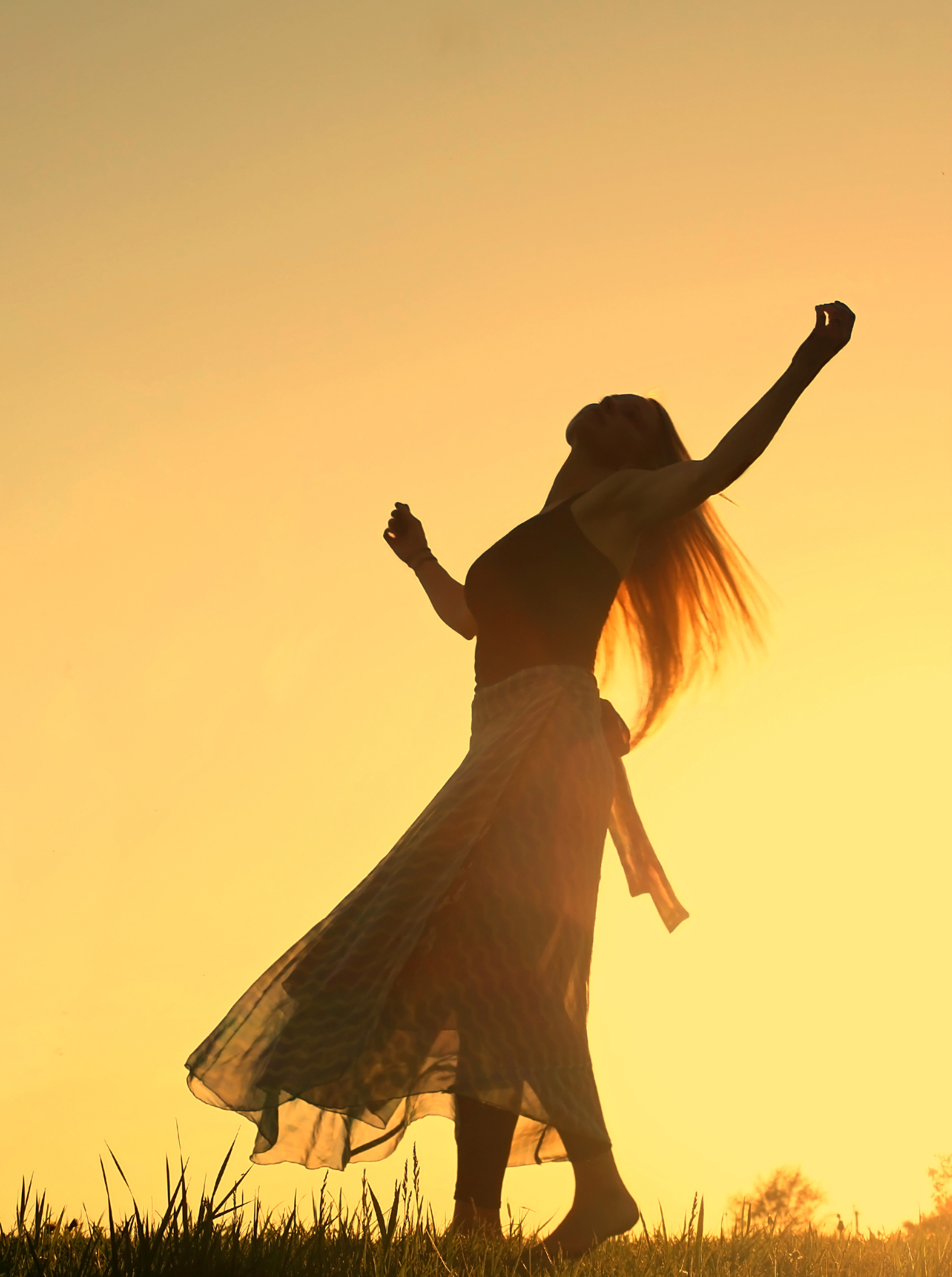 What this class supports you with
Embodiment practices like dance use the body as a tool for healing through self-awareness, mindfulness, connection, self-regulation, finding balance, and creating self-acceptance.
This type of dance is a somatic practice that uses the mind-body connection to help you assess your internal self and listen to signals your body sends about areas of pain, discomfort, or imbalance.

Just like you breath, you need to move and here's why its critical for not just health but stress reduction.

5 reasons why somatic movement is important:
1. Releases Tension
2. Increases Body Awareness
3. Improves Mood
4. Boosts Resilience
5. Enhances Mind-Body Connection

So, if you are working hard at that 9-5, get ready to dance all the tension off in this dance experience in the comfort of your home.
You're a woman struggling and stressed out in your 9-5 (sorry men, I'll have a separate class for you)
You need a great way to release tension, trauma and pain trapped in your body
You feel the need to move and express yourself in a fun and invigorating way
You need a more exciting way besides the gym and weights to get exercise in
You're dying to learn some sexy latin dance moves in a safe space
You're looking for an embodiment practice to create a better work-life balance
You truly want to be present and in tune with your beautiful body!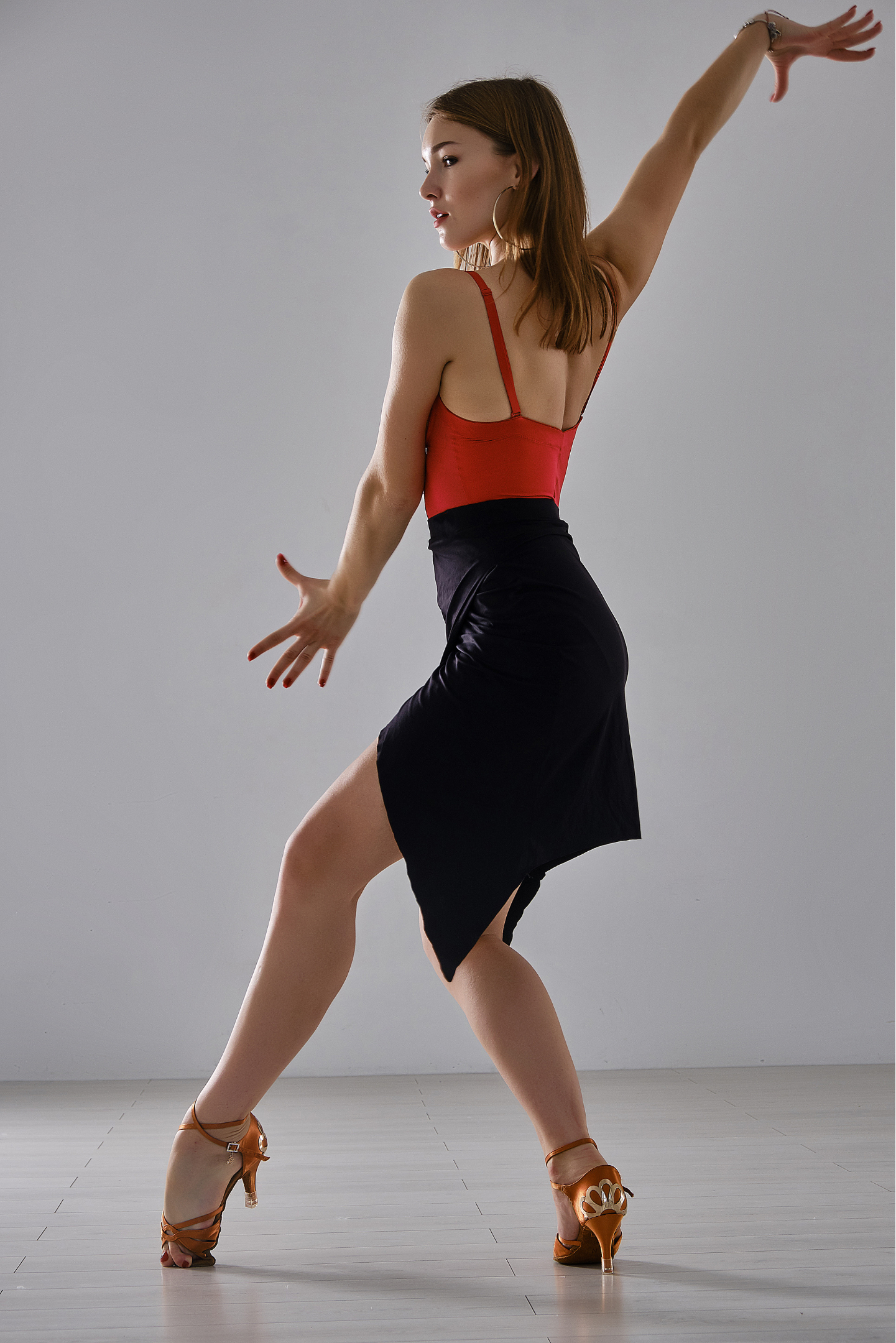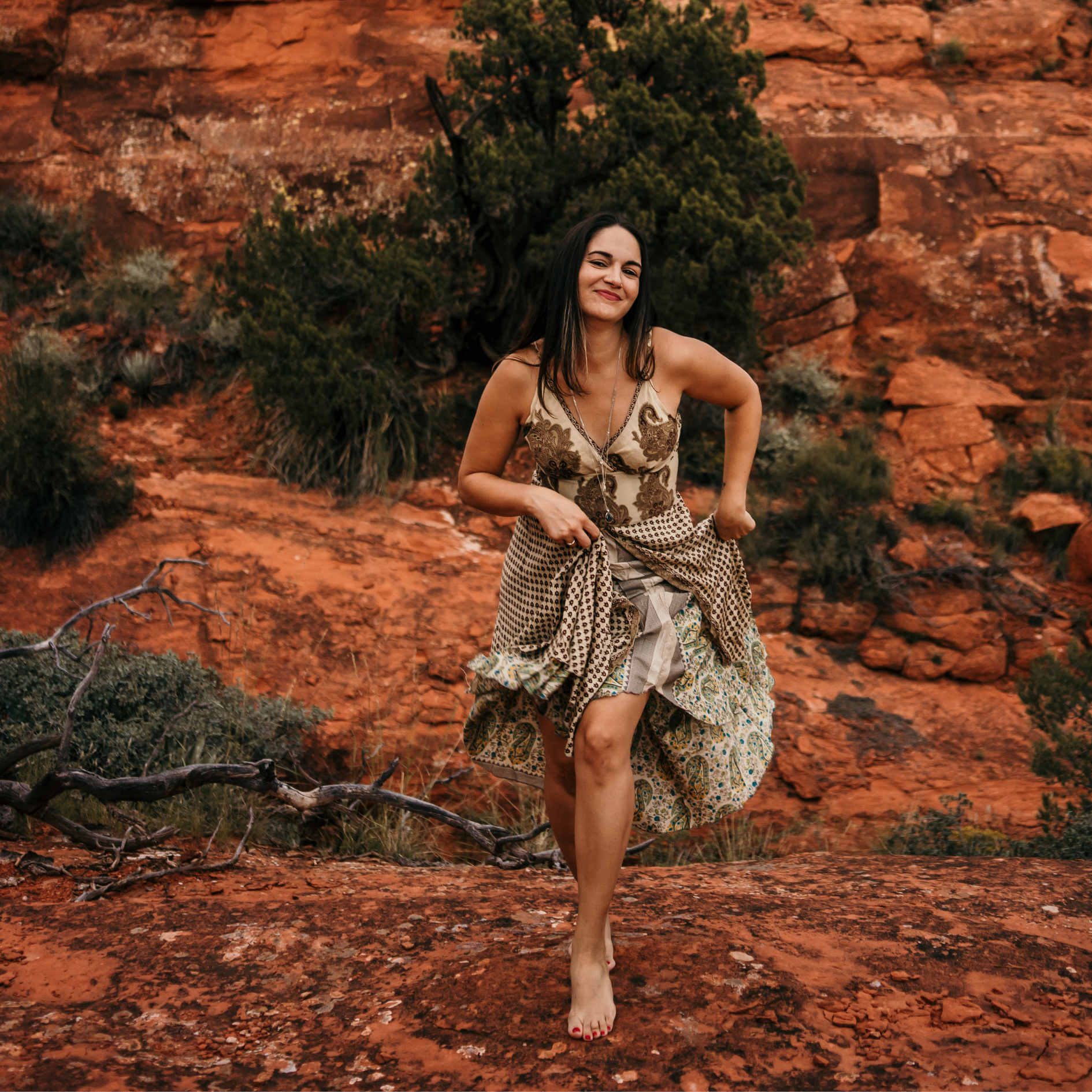 I'm Teany, and I've been dancing all my life, whether hip-hop, salsa or ecstatic dance. While living in New York I learned Salsa - Mambo on 2, performed in parades, shows and live at the Copa Cabana. Then I started teaching salsa classes, eventually creating a salsa aerobics class (before Zumba was a thing).
After moving to Arizona I learned about ecstatic dancing which helps as a somatic practice to allow self-expression, emotions and energy to flow through your body in your own individual way. Creating that safe container to dance, and eventually verbally express your experience was something I wanted to combine with a slightly more organized dance class.
Being a Burnout Coach, and former medical massage therapist I truly understand the body-mind-spirit connection and need for expression. So I created this class as a combination of these learnings.
Come have fun and express yourself in a safe space with us!
Frequently Asked Questions
How do these classes work?
For each class we have a theme and we set an intention at the beginning. We start with warmup body movements, then you learn 3-4 steps. After practicing them, you'll get to play with those steps with flourishes and unique ways you expressive and release. Finally, we end with a decompression chat to share what you experienced(physical/mental/emotional). This is optional.
Do I need to be an experienced dancer?
Nope. This is for all levels as long as you desire to learn and express yourself with movement.


What do I wear?
You can dress up or dress down as long as you are comfortable, though I highly recommend having no shoes on so you are able to ground yourself, stay balanced and use your feet/toes for expression too. Consider your wardrobe a part of your self-expression. (flowy, colorful, and detachable pieces like scarves add to the fun)
What happens if I miss a class?
Don't worry. All the classes will be recorded and you can watch it later on in this platform.

Do the classes work off each other?
Yes and no. There is a progression, however, if you miss a few and watch the replay out of order you'll still get a great experience. The order helps you embody various themes and evolve your sense of expression.

Can I try out a class?
Yes you can purchase just the first class to try it out, and if you like it purchase the other weeks after. You'll get the cost removed from the full 6 week price (please ask for the code when you do).